RN Inpatient Rehab Nights - Northwest Transitions Free-standing Facility
Job Description
$30,000 Sign on bonus for eligible, experienced RN's!
Our facility is located at 2025 W Orange Grove Rd, Tucson, AZ 85741. This is a full time position working nights in our Transitions Rehabilitation facility 7pm-7am, 3 shifts per week.
Join the Acute Inpatient Rehabilitation Team at the new Northwest Transitions Rehabilitation facility. The facility is new and designed for rehab, all with private patient rooms. Our goal is to help patients regain their independence in a supportive and caring environment. The rehab team is collaborative and interdisciplinary as well as recognized in the top 10% of the nation for 3 consecutive years.

View the video below to find out more about the facility!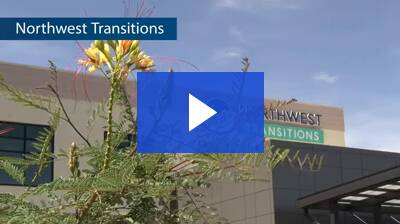 Evaluates assigned patients and plans, implements and documents nursing care. Assists physicians during examinations and procedures. Performs various patient tests and administers medications within the scope of practice of the registered nurse. Performs a variety of tasks. A wide degree of creativity and latitude is expected. Typically reports to a manager or head of a unit/department. Requires an associate's degree and is certified as a registered nurse Prefer Bachelors degree in Nursing. Familiar with standard concepts, practices, and procedures within a particular field.
Oro Valley Hospital (OVH) is a 146-bed hospital that also has a freestanding emergency center and large physician group. With these varied access points, you have your choice of settings in which to work. Oro Valley Hospital's culture centers around providing safe, quality care to patients, but also to foster a work environment based on teamwork, commitment to a shared goal and recognizing employees for all they do to care for our patients. Often described as a "family," the staff at OVH take pride in doing the best they can to care for their community. OVH is accredited by The Joint Commission and is an equal opportunity employer: race, gender, disability and Veteran status, and VEVRAA Federal Contractor – priority referral Protected Veterans requested.
Application Instructions
Please click on the link below to apply for this position. A new window will open and direct you to apply at our corporate careers page. We look forward to hearing from you!
Apply Online
Posted: 11/10/2023
Job Status: Full Time
Job Reference #: RNREH245150